---
Let us message
If you are interested in our services, leave us a short message and we will contact you as soon as possible.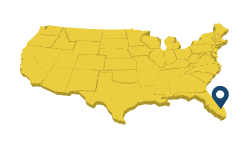 Our address
Weston, Florida, 33326
Boulder, Colorado, 80302

When we work
We go where you are,
contact us to schedule a free consultation.
---
Reviews
Many of our customers have taken the time to post reviews on websites such as :
Excellent service. Immediate response. Very friendly. Definitely recommended. I congratulate them for their service philosophy. Excellent !!!

They are fast, professional, courteous. We EVK PAYROLL and EVK CONSULTING can't express how impressed We were with the overall service! I will definitely recommend 3metas team as one of the best.

I am very happy and grateful with 3METAS for all the support they have been providing us in the last 8 years. The service provided is serious, honest, and responsible. The staff is very dedicated. I will definitely recommend 3METAS!
If you would like to write a review for us, please visit those sites – or you may simply post your comments here. If you do post on another website, we will try to keep our own list here so others can view what you have to say.
We appreciate you taking the time to let us know how we are doing and letting the rest of the world know how good we are! Thank you!